YOU KNOW WHAT ELSE YOU CAN DO WITH YOUR MONEY?
The answer is simple: Share and multiply its value. With 5 EUR you cannot only enable us to buy one urgently required new school book but you can also create a sparkle in the eyes of the school kids. This is what we did in August. We furnished another school libary in a remote part of Indonesia with new school books. The children were working with one of the oldest and most used books I have ever seen. The majority of them were moldy as they were in use for decades. Do you know one child who loves going to school when the books are in that kind of state? I do not.
Thank you, dear sponsors, for your ongoing support that enables us to change our beautiful world piece by piece.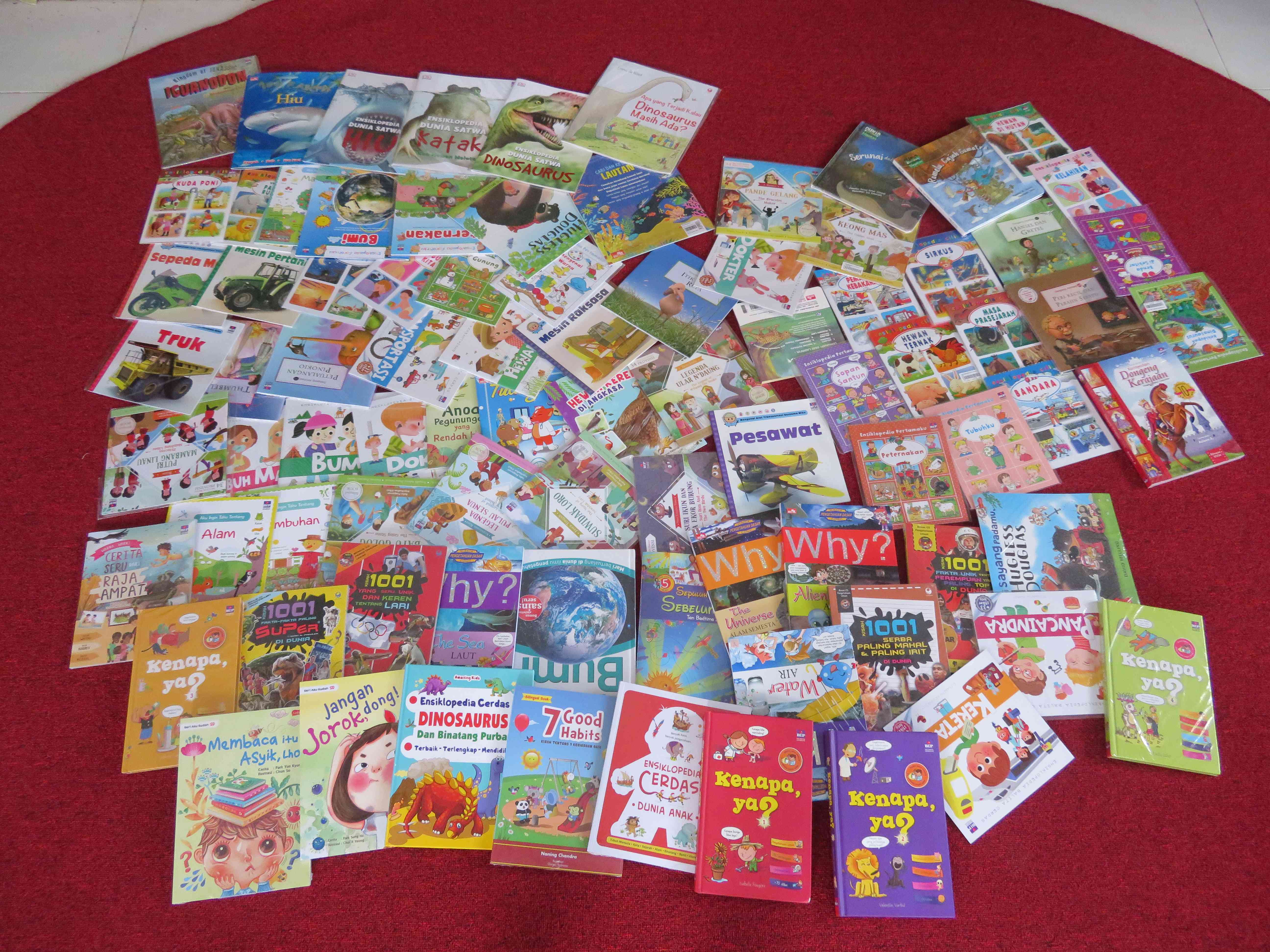 Some of the school books! They are bilingual.
Reading time! Easy as the content is modern and attention catching!