✨In 2008, Corinna was for the first time in Leh and could join the inauguration of the boarding school. The school is situated in the remote areas of the Himalayas (India). At this time, only 50 children could participate at the class curriculum. As of today, more than 300 kids per year (!) can learn how to write and read. The poverty in the Northern part of India is particular, also due to the natural setting up in the mountains with freezing temperatures in winter times. All the scholars come from villages of a 1-3 days walk distance from Leh. We collected winter scarfs for the 50 pupils as a special Bavarian Christmas gift already in the year 2008 – before Stella was even founded. Many more projects followed as e.g. washing machines, heating power stations, solar panels, libraries, chairs and tables or a football field.
"Educate one child, and you educate a whole village".
Thanks to our sponsors, we could provide the boarding school with a set of new books in 2017.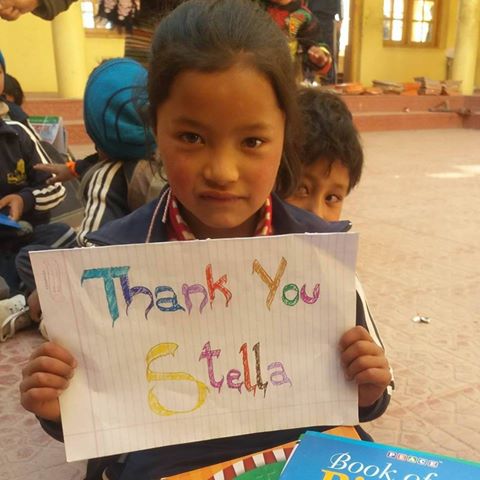 This is Lakshmi. She does not know her father and her family is desperately poor. Her home village is in a two days walk distance from Leh. Going to school was until recently a not realizable dream for her. With the support from Stella, she has been joining the boarding school in Leh (Kashmir). Lakshmi is now working on her dream to choose herself how she would like to live in the future.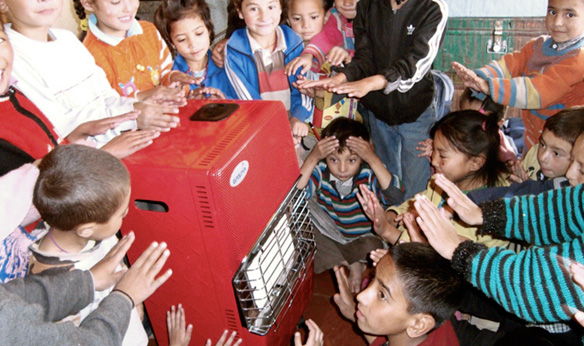 One of our earlier projects: urgently required heaters in 2009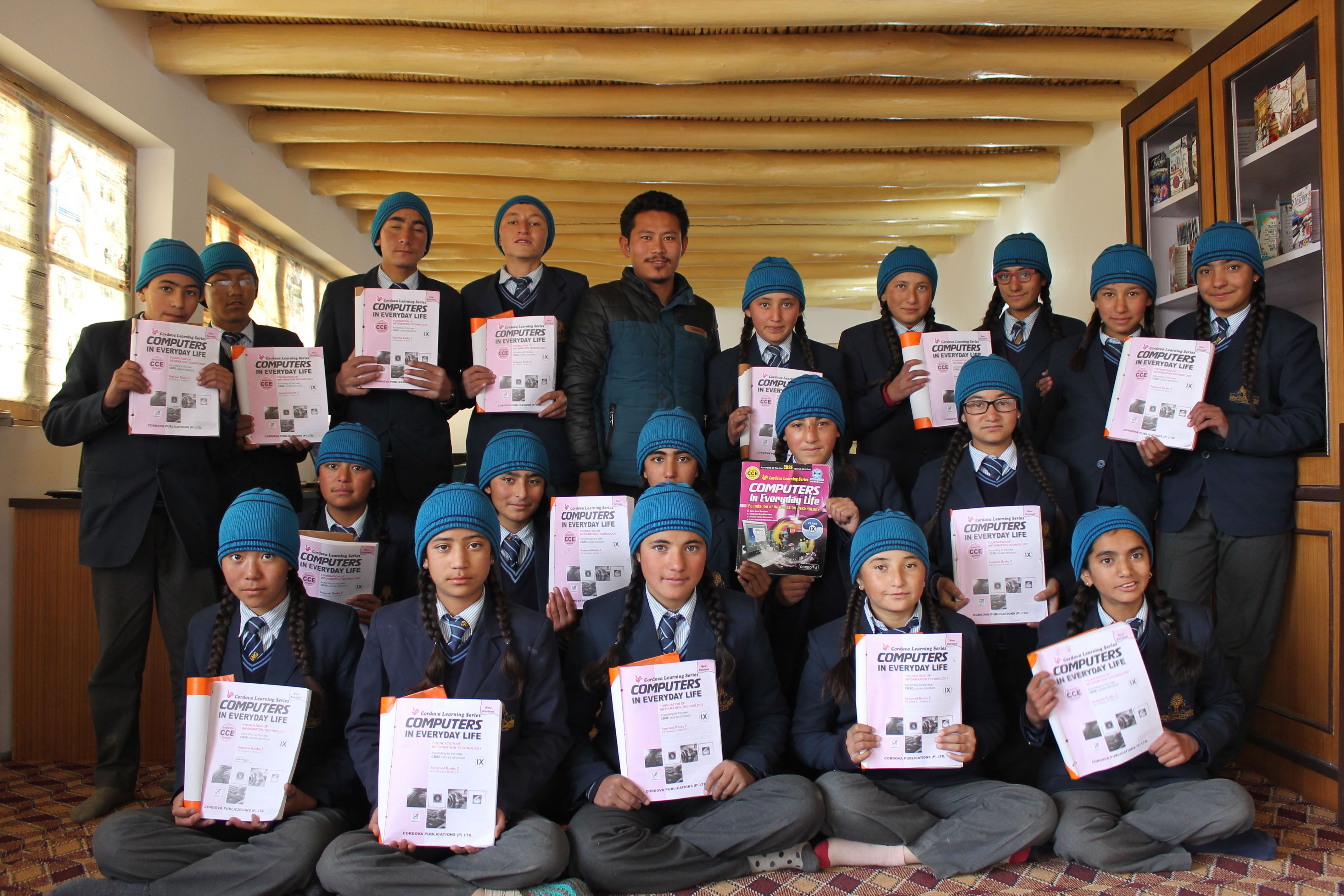 Computer books, proudly shown in 2015.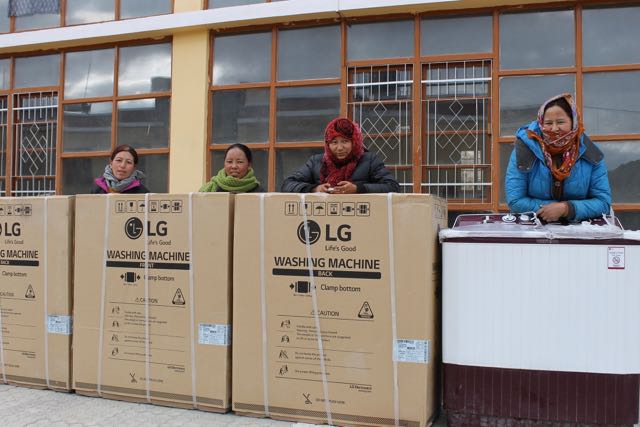 Urgently required washing machines for the more than 300 scholars at the school, 2016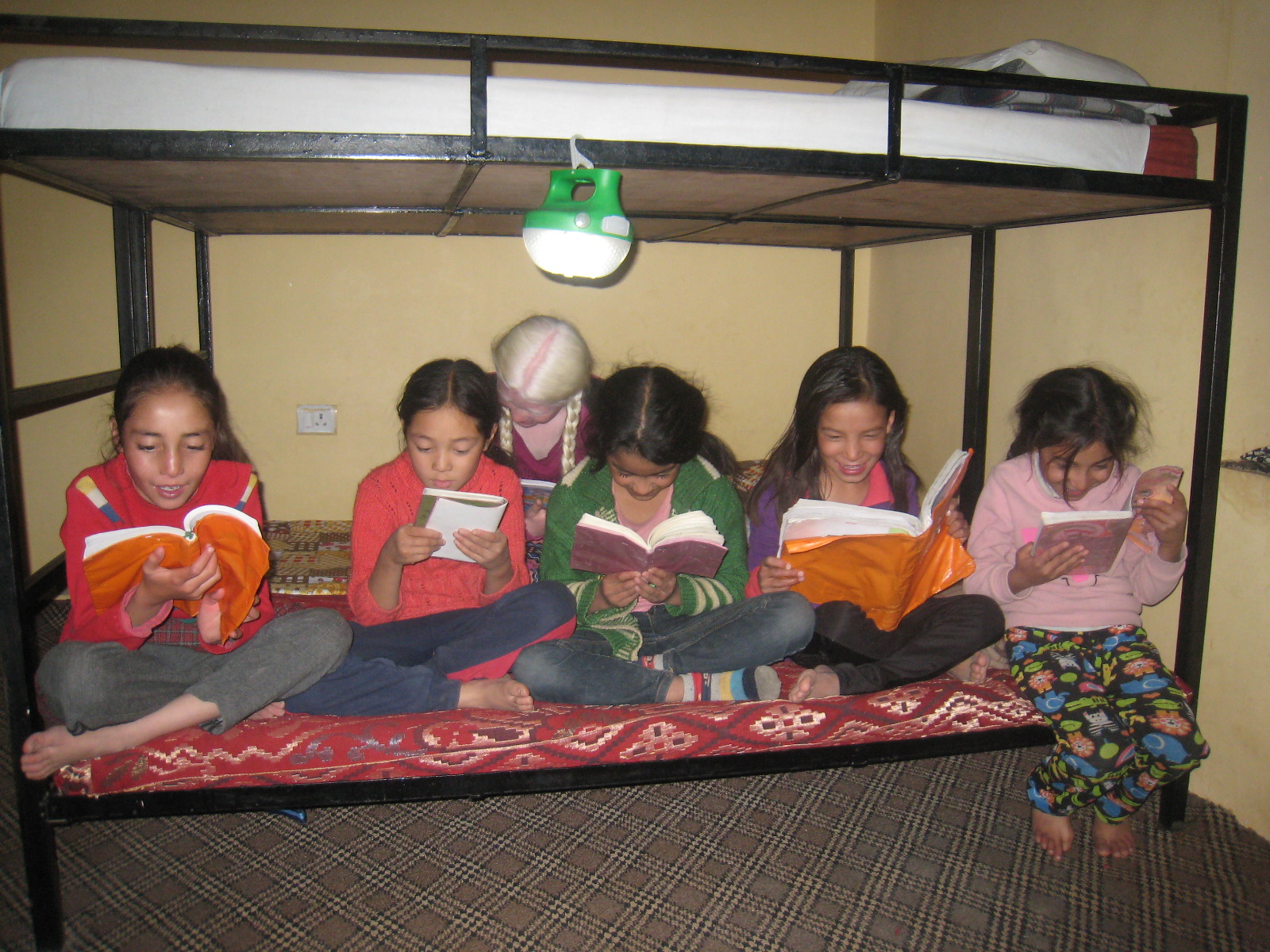 New school books in 2017 🙂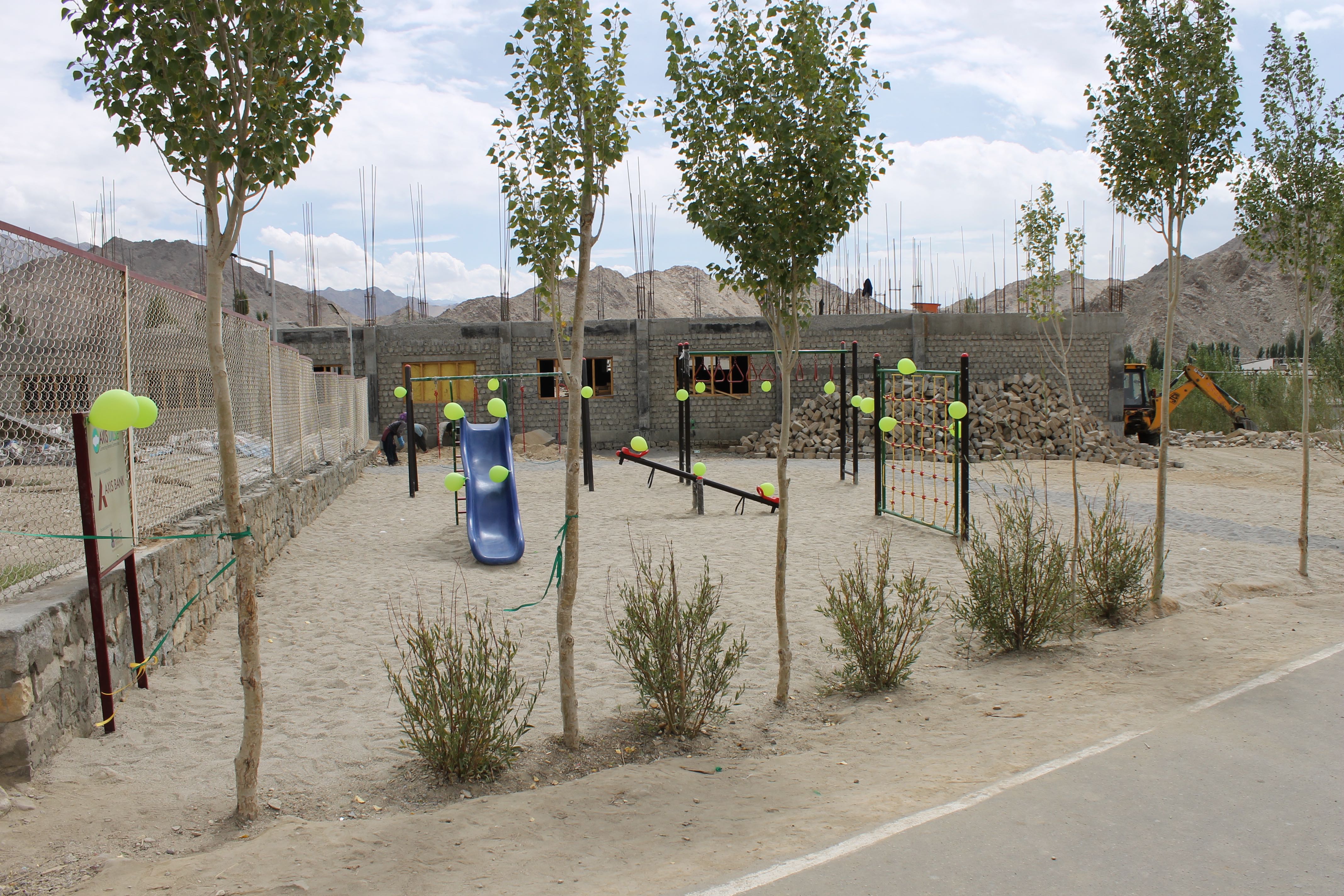 New playground 2017