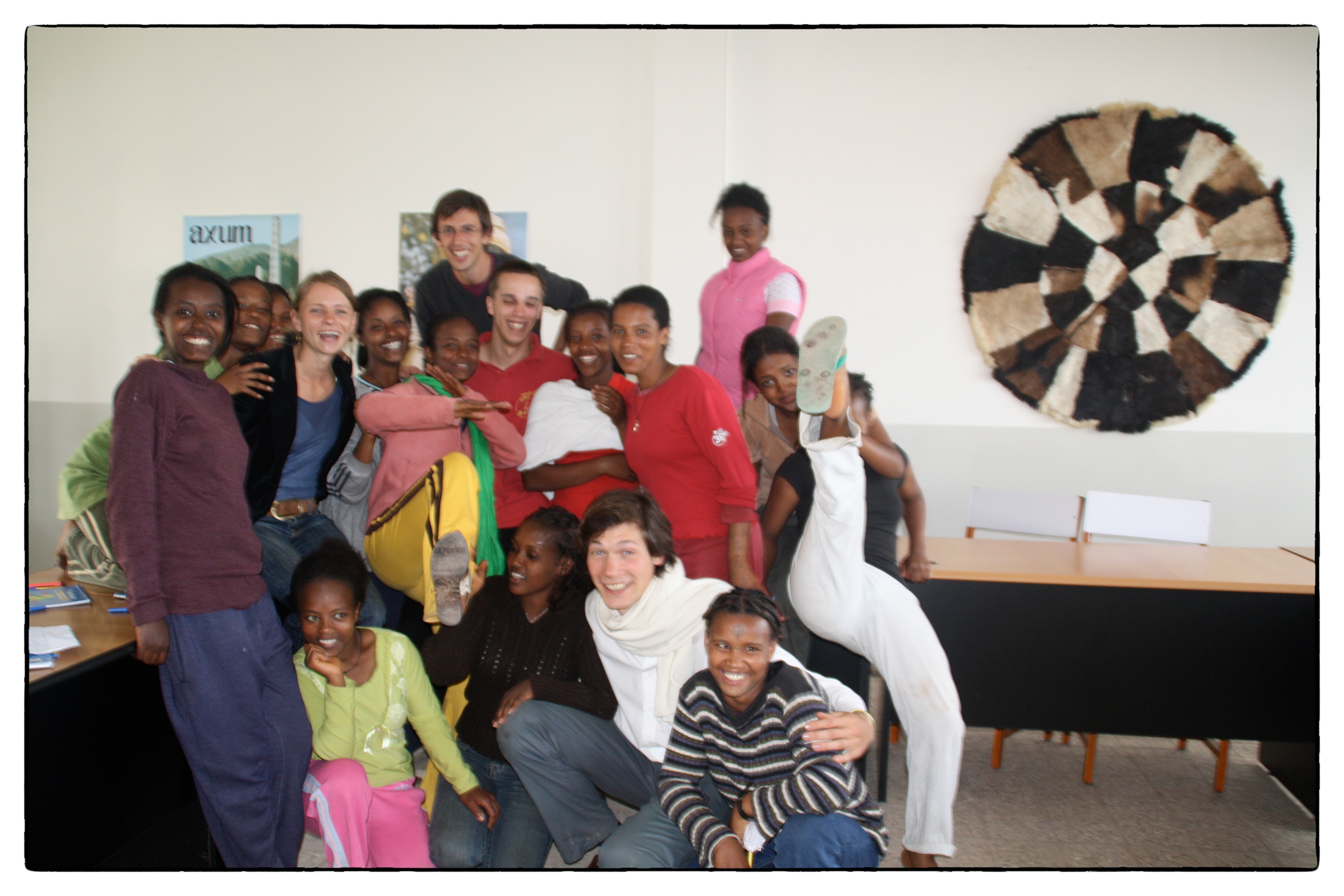 …and I got hold of one of the pics that were taking during my stay in Addis, Ethiopia.
I still remember the great spirit of the young people despite their challenging situation, their challenging environment – in particular for women.
Some terrifying facts:
Over 85 percent of Ethiopian women reside in rural areas, where households are engaged primarily in subsistence agriculture. In the countryside, women are integrated into the rural economy, which is often labor-intensive and exacts a heavy physical toll on all, including children. In urban areas, women have greater access to education, health care and employment outside the home.
An UN analysis of several international studies suggests that domestic violence against women is most prevalent in Ethiopia. Sexual violence is also reportedly common. According to a 2005 WHO study, 59% of women reported lifetime sexual abuse by a partner, while one third of women reported that during the past 12 months they were physically forced to have sex against their will with their partner. This was the highest prevalence of all countries surveyed.
According to the WHO, as of 2005, 74.3% of women aged 15 – 49 years had undergone female genital mutilation. Although legally proscribed, the procedure is still widely practiced, as it is deeply ingrained in the local culture.